Observing the Jewish High Holy Days at The Hearth at Drexel
September 15, 2023
For Jewish residents at The Hearth at Drexel, an assisted living and memory care community in Bala Cynwyd, PA, the important High Holy Days of Rosh Hashanah and Yom Kippur in September frame the intense reflective period known as 10 Days of Repentance between the celebration of the Jewish New Year and the more somber observance of The Day of Atonement. In the Hebrew Calendar, this year is 5785.
Pastor Ghislaine Cotnoir, Director of Spiritual Care at The Hearth, shares details about how the High Holy Days will be observed. "Pastor G," as she is known among residents and team members, coordinates all of the spiritual activities and events for the Jewish High Holy Days at The Hearth.
Observing the High Holy Days is an Important Part of Community Life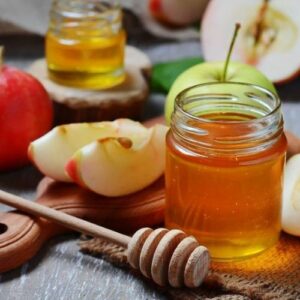 Here, celebrating Holy Days is an important part of our community life. During the High Holy Days, I coordinate with Chabad of the Main Line to have someone come to blow the Shofar to welcome the New Year, apples and honey will be distributed to residents, and assistance will be provided to residents who wish to watch services streamed from area synagogues.
Eating apples and honey, either as apple honey cake, in a kugel or other baked treat, or just enjoying dipping apples in honey represents partaking in the sweetness of the coming New Year. Incidentally, the Challah bread that is eaten during Rosh Hashanah is shaped in a circle rather than an oval shape, signifying God's unending blessings and the fullness of the upcoming New Year.
A Thriving Interfaith Community at The Hearth
Between Rosh Hashanah and Yom Kippur, Cantor Stephen Freedman will lead a program of prayers and songs on Wednesday, September 20th at 3 p.m., in The Gathering Place, and refreshments will be served afterward. Cantor Freedman is a familiar face at The Hearth because he comes regularly, once a month, to lead programs of songs, stories, and prayers, beyond the special program offered between Rosh Hashanah and Yom Kippur.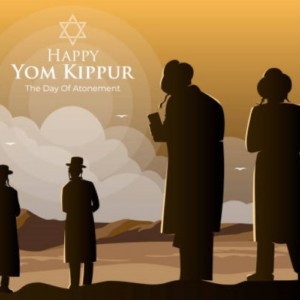 Then, in observance of Yom Kippur, on Monday, September 25th in The Gathering Place, there will be Prayer Services at 3:30 p.m.
Five days after Yom Kippur, Sukkot, a week long holiday also known as the Festival of Booths, begins. This, one of the most joyous Jewish holidays, is a harvest festival that also commemorates the 40 years that Jews spent in the desert after escaping slavery in Egypt. Typically, a hut or tent is erected outside where friends and families gather throughout the week. Once again, Cantor Freedman will join us for a Sukkot celebration on Wednesday, October 4th, at 2:30 p.m.
The residents at the Hearth not only celebrate their own holy days and holidays, but they are curious to know more about one another's customs and their historical and spiritual significance. This underscores the interfaith spirit that thrives within the community.
One of the unique aspects The Hearth provides is its spiritually specific programming, but it also provides a way for the community to come together to learn about one another's beliefs and traditions, and to share in each other's spiritual practices. There is a mutual respect and involvement here in the community, whereby residents understand that not everybody celebrates or observes the same things, but there is a space for all of it in our interfaith community.