Assisted Living near Philadelphia, PA
A True Main Line Pioneer in Assisted Living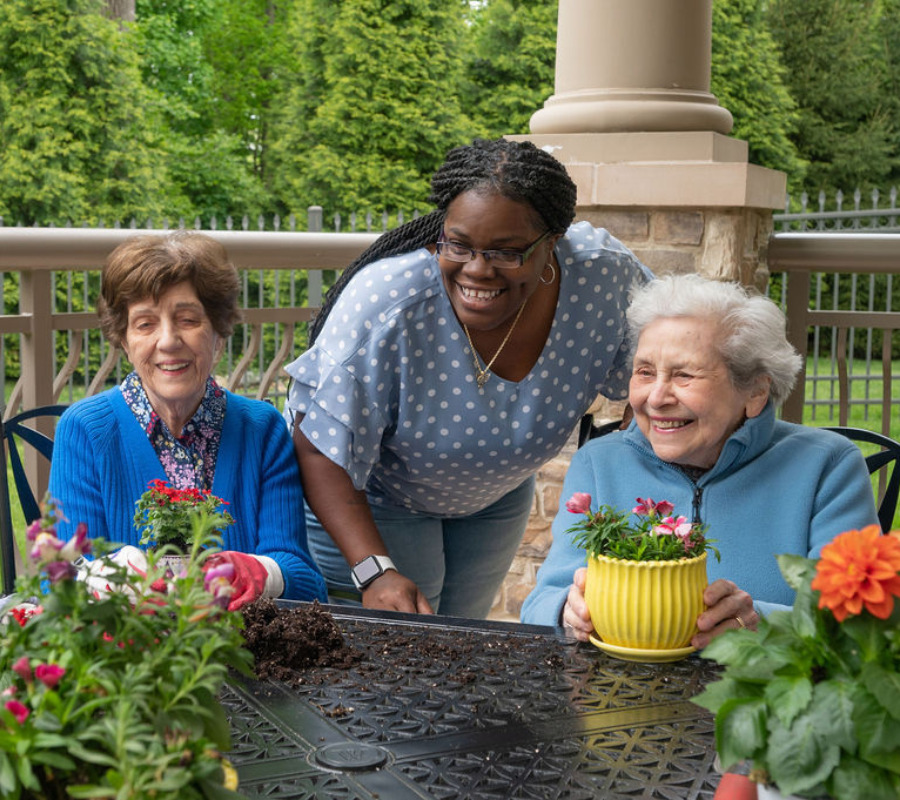 Luxury Home Living and Personalized Care
At The Hearth at Drexel, luxury home living matched with personalized care means that you or your loved one will receive the top care while enjoying the comforts of home and independence. The Hearth is licensed by the Commonwealth of Pennsylvania to provide a full spectrum of Assisted Living care.
We created The Hearth to embrace the idea of Aging in Place, the best alternative to the clinical "continuum of care" that moves a resident from one care setting to another as their needs change.
What Sets The Hearth at Drexel Apart?
Our unique blend of sophisticated luxury and highly personalized Assisted Living care sets The Hearth at Drexel apart.
Here, residents "age in place," staying safely and comfortably in their private apartment home, even if circumstances change. If additional care is ever needed, temporarily or long-term, we simply deliver it.
At The Hearth, we help each of our residents to realize his or her greatest level of independence, wellness, and ability.
See for yourself what makes our homes so special. Schedule a tour now, and we look forward to meeting you in person.