Inspired living for today; senior care services for your future
Distinguished senior living & Memory Care in Pennsylvania
Quite simply, the best way for our Philadelphia-area community to truly feel like home is for it to act like a household. That's why our style of living provides residents with the comfort of their own personally decorated, private apartment-within a supportive, vibrant household-plus a 24-hour caregiving staff that integrates with residents in so many ways that they function as part of the "family."
As your needs change, you'll have the security of knowing you'll receive the care you need, in the privacy and comfort of your home here. We're a licensed Assisted Living community, where our commitment to care is backed by a full range of supportive services.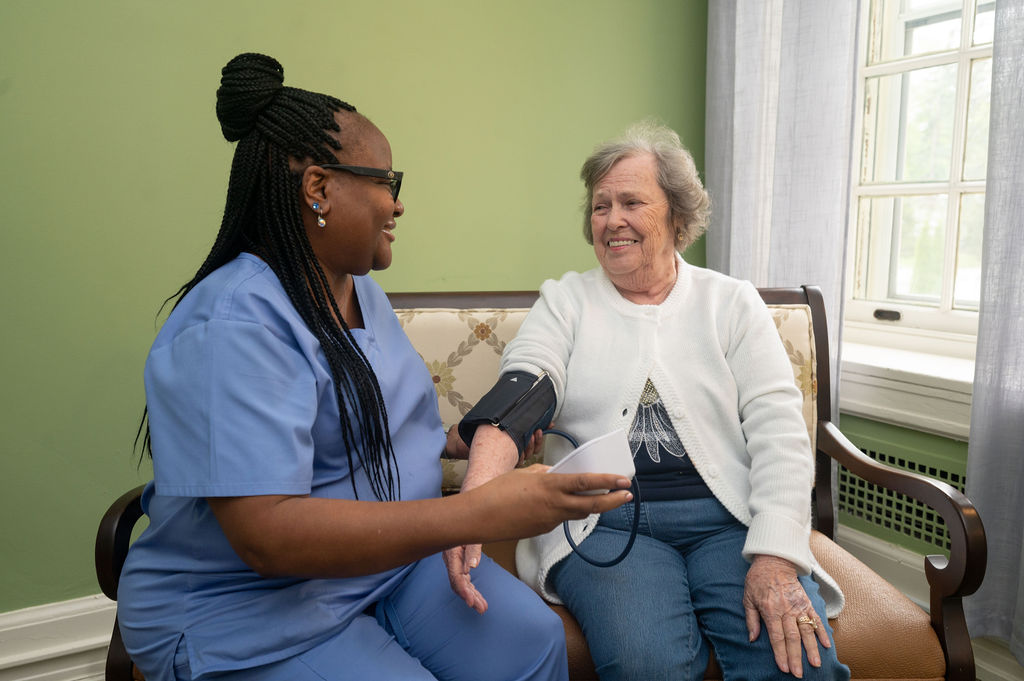 Our professional nursing staff is on-site 24/7, so you can stay in your home with security and confidence.
Shared common areas and dining provide stimulating social opportunities, while private residences, each with private bath and living room, allow for personal space. It's a true household dynamic that benefits from each person's unique contributions.
See for yourself what makes our homes so special. Schedule a tour now, and we look forward to meeting you in person.