A Century of Experience In Senior Living Secures Your Future
The Hearth at Drexel draws on deep roots as a senior care and assisted living provider for greater Philadelphia, Pennsylvania. The former Mary J. Drexel Home served the personal care and skilled nursing needs of senior residents on the Main Line for more than 100 years. We've transformed this historic mansion into four homelike "households" with a total of 80 residents. The philosophy of long-term care has shifted to a resident-directed household model that encourages people to remain independent as long as possible.
The Hearth is licensed by the Commonwealth of Pennsylvania to provide Assisted Living care. Professional nursing staff is on-site 24/7. We're your trusted option for memory support, nursing and palliative care.
Residents benefit from continuity of care:
A strong foundation of caring, deep Lutheran roots
IN BALA CYNWYD: A LEGACY OF SUPERB CARE IN SENIOR LIVING
For more than 100 years, the Mary J. Drexel Home had a well-earned reputation for quality, comfort and security on the Main Line in suburban Philadelphia. Now we've undergone a top-to-bottom renovation that includes a restoration of the historic mansion at the heart of our community.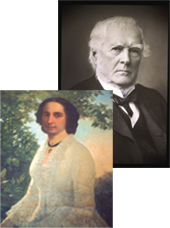 In 1888, John D. Lankenau established the Mary J. Drexel Home for the Aged in memory of his wife. An immigrant from Germany, he is said to be one of the greatest Lutheran laymen in nineteenth century America.
Liberty Lutheran is excited about bringing this innovative service to the community and continuing the tradition of excellence started by John D. Lankenau nearly 150 years ago. In December 2013, Liberty changed the name to The Hearth at Drexel.
Friendly faces at your service always
People you know, and who know you
Each household has its own staff, people you'll come to know well and who are carefully selected and specially trained. They understand that your life revolves around your choices, not some rigid schedule. You can count on them for matters large or small. They work hard to make you feel perfectly at home.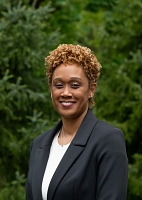 Dana Guyton, Executive Director
Kylie Hood, Director of Sales & Marketing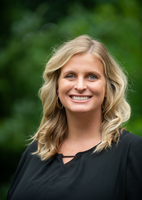 Jessica Buck, Director of Community Life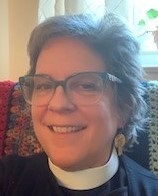 Ghislaine Cotnoir, Director of Pastoral Care

Residents benefit from continuity of care.
Consistent staff assignments deepen personal relationships between caregivers and residents
There is reduced staff turnover
Our staff's positive attitude helps residents eat better, become more active and enjoy life more
Please call Kylie Hood, Director of Sales & Marketing 610-771-1282