A Memorable, Festive, Fall Family Event at The Hearth
November 20, 2023
The Hearth at Drexel Assisted Living and Memory Care Community in Bala Cynwyd, PA, celebrated the Harvest season along with residents, their families and team members who gathered for the much anticipated annual fall picnic festivities on Saturday, October 7th, 2023.
"This annual event provides an opportunity for family members to come and visit The Hearth and to spend time with family, team members and neighbors who share their loved ones' daily lives," says Dana Guyton, Executive Director of The Hearth at Drexel.
Despite the changing fall temperatures, and crisp breeze in the air on Saturday, the mood was warm and cozy as family members arrived and were enthusiastically greeted by relatives and gracious team members anxious to embrace them.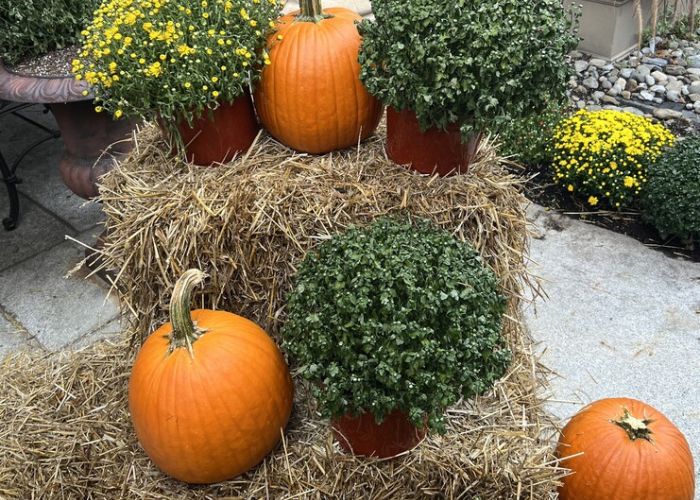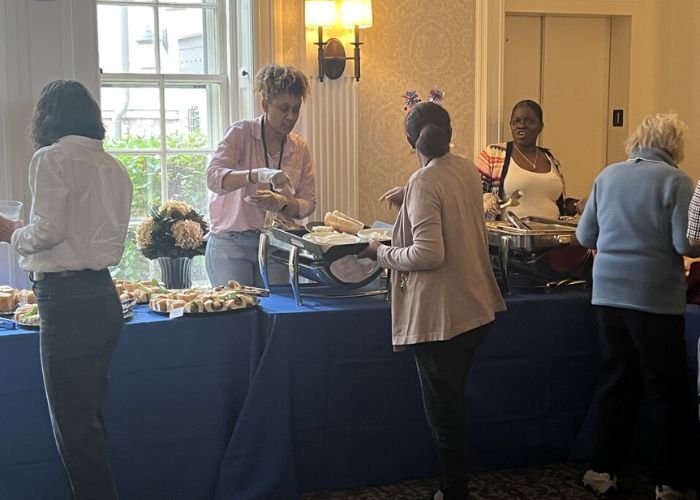 While valet car parkers skillfully parked the guests' cars, cheerful visitors gathered and commented upon the charming table arrangements and colorful party beads atop the brilliant table coverings under the large outdoor tents.
At the entrance, a caricature artist, named Emily, captured sitters' likenesses in front of the elegant harvest display of dried corn, hay bales, pumpkins and beautiful mums that decorated the stately doorway. Those not posing watched others' portraits come to life, while swaying to the music the DJ played, which ranged from Frank Sinatra and Soft Rock and Hip Hop.
Dana welcomed the guests and invited everyone to partake in the broad selection of Philly-themed foods that were served for lunch. There were countless choices of hot and cold foods to please every kind of palette.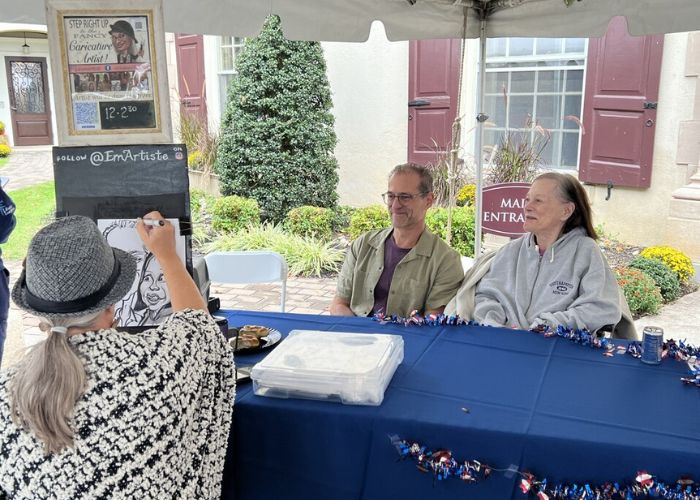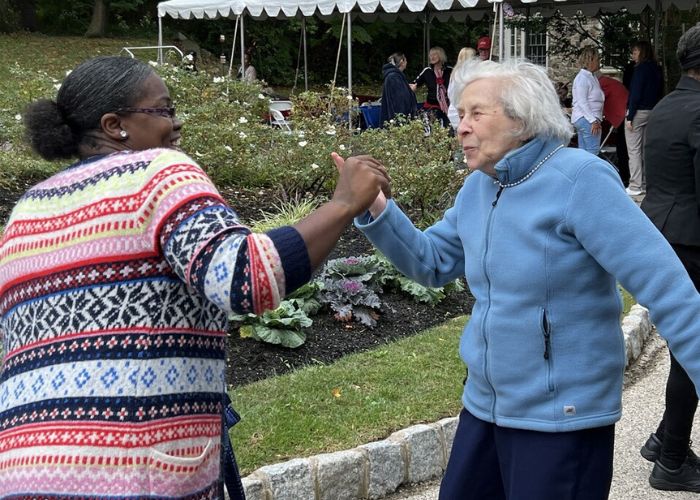 Philly Cheese Steaks and Chicken Steaks were popular items among meat eaters, while salads and assorted wraps were popular among vegetarians, vegans and those interested in lighter fare. For salt lovers, there were Philly soft pretzels, potato chips and bags of pretzels, to enjoy with a soda, iced tea, or punch.
For anyone craving sweets after lunch, there were abundant dessert delicacies in the freezer from ice cream cones to popsicles to ice cream sandwiches, along with cookies and brownies to be enjoyed with a cup of steaming hot coffee.
After serving lunch alongside the team, Dana and many CNA's joined residents, family and other team members outside under the tents for dancing to the DJ's lively music.
Smiling warmly, Dana encouraged those still seated to get up join the fun, saying, "It's always a good idea to get up and dance after lunch!"