A strong foundation of caring, deep Lutheran roots
In Bala Cynwyd: A legacy of superb care in senior living
For more than 100 years, the Mary J. Drexel Home had a well-earned reputation for quality, comfort and security on the Main Line in suburban Philadelphia. Now we've undergone a top-to-bottom renovation that includes a restoration of the historic mansion at the heart of our community.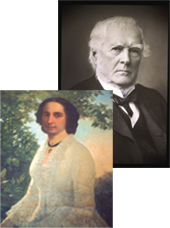 In 1888, John D. Lankenau established the Mary J. Drexel Home for the Aged in memory of his wife. An immigrant from Germany, he is said to be one of the greatest Lutheran laymen in nineteenth century America.
Liberty Lutheran is excited about bringing this innovative service to the community and continuing the tradition of excellence started by John D. Lankenau nearly 150 years ago. In December 2013, Liberty changed the name to The Hearth at Drexel.